Episode 45 - Reflecting on Life at 40: Making Changes, Finding Purpose, and Embracing the Journey
Oct 30, 2023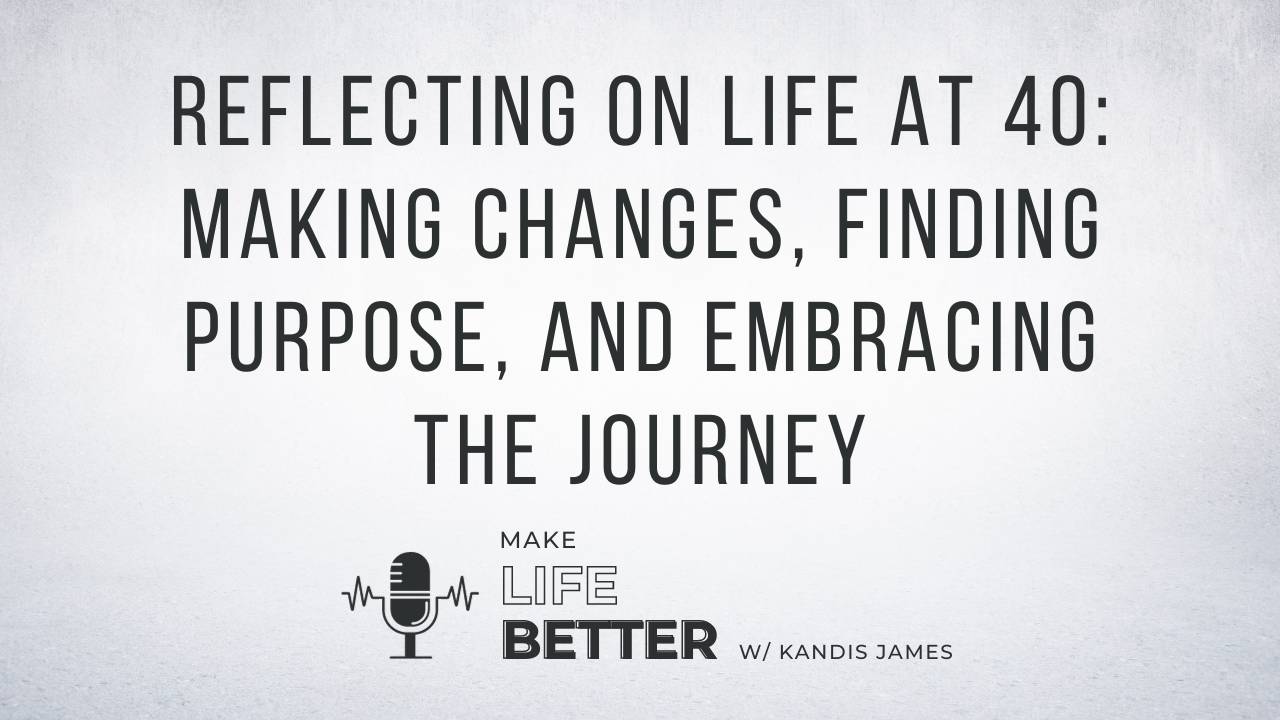 🥳🎂 It's official—I'm turning 40! 🎉🎈
And I feel like a new, exciting chapter is beginning.
That's the fun thing about life, isn't it? There's always potential for something new just around the corner. (wanted, or not)
Last year, when I almost died in the hospital and received a diagnosis of Type 1 Diabetes, I was terrified of all the change it would bring. And it was an adjustment, to say the least.
But, as long as we're alive, we have the opportunity to not just get through anything life throws at us - but to create the best version of life each and every day. (which, of course, looks different for everyone)
I've never been one to get caught up on numbers when it comes to age.
I've always lived by the idea that the BEST age is always the one I'm currently living - no matter how high the numbers creep ;)
Because it's only MY CURRENT AGE in which I'm currently alive - and it's only this age in which I have the ability to create a life that lights me up.
And the same goes for you.
In my latest podcast episode, I share my reflections since last year's (third) near-death experience, as I approach "The Big Four-Oh", and reflect on the various chapters in my life that have brought me to where I am today.
But why is this personal reflection important for YOU?
Because with each new chapter brings change. Or perhaps better put - change brings new and exciting chapters.
Unfortunately, many of us are too afraid to make changes in life - to upgrade our current situations and follow our passions - even when we know deep down that we're not actually happy with where we're currently at.
If there's any part of you that knows you'd like to change something in your life - big or small - this podcast is for you.
Thank you for spending part of your journey we call "life" with me, in these episodes.
I appreciate you.
KJ
Stay connected!
Never miss a blog or podcast update, plus receive exclusive content and offers just for members!
Don't worry, your information will not be shared.
We hate SPAM. We will never sell your information, for any reason.